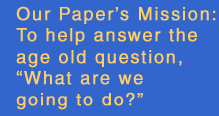 Enter to Win in Ithaca Child's
Coloring Contest and Giveaway
Win gift certificates to:
Alphabet Soup, Cayuga Chamber Orchestra, Kitchen Theatre, The Cat's Pajamas,
GreenStar Cooperative Market, or Purity Ice Cream.


Kids, color the picture and have your parents fill out the form below, then ask them to mail it to Ithaca Child, PO Box 242, Etna, NY 13062;
or bring it to the Ithaca Child drop box at the Alternatives Federal Credit Union, 125 N. Fulton St. Ithaca.
Deadline to enter is September 16, 2022
No purchase necessary to win. Winners will be chosen in a random drawing and may be listed in the next issue of Ithaca Child. One entry per child please. Prize quantities are limited.
Printable Version
Home / Current Issue / Past Issues / Games & Contests / Get A Copy / Classified Ad / Contact / Recommended Links
© 2022 Ithaca Child, Finger Lakes Family, Inc.