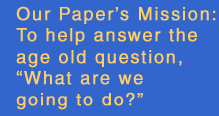 Newsstands

Alphabet Soup
(on the Ithaca Commons),
Alternative Federal
Credit Union,
Collegetown Bagels,
Ithaca Bakery,
DeWitt Mall,
Greenstar,
P&C,
Sciencenter,
Tops,
Wegmans Ithaca,
Doctors Offices,
Day Care Centers,
Visitors Centers,
and hundreds of other area locations.
Subscribe
When you subscribe
To Ithaca Child, you are guaranteed to have a copy of
'the paper for parents' delivered right to your address!
Just $15 gets you a full year of events, information, & activites delivered to your door.
Don't hesitate! Save time by subscribing!
Suscribers name:

_________________________

Address (including zip):

_________________________

_________________________
Need a receipt? Check here:
Send this subscription form & a $15 check to: Ithaca Child Subscriptions: PO Box 242 Etna NY 13062
Click to get larger image